Welcome to Cybernetics of Sex
✧ Honor the land where you are ✧
Honor the land where you are

– Our home for these in-person sessions is physically located on a server owned or contracted by Zoom while our bodies are elsewhere. Both the servers and where we sit take up space on land where other people once lived.

Native-Land.ca | Our home on native land

is a resource to find out who the original stewards of the land are where you are.
Complications of Zoom
Zoom responds to privacy backlash by giving all its users end-to-end encryption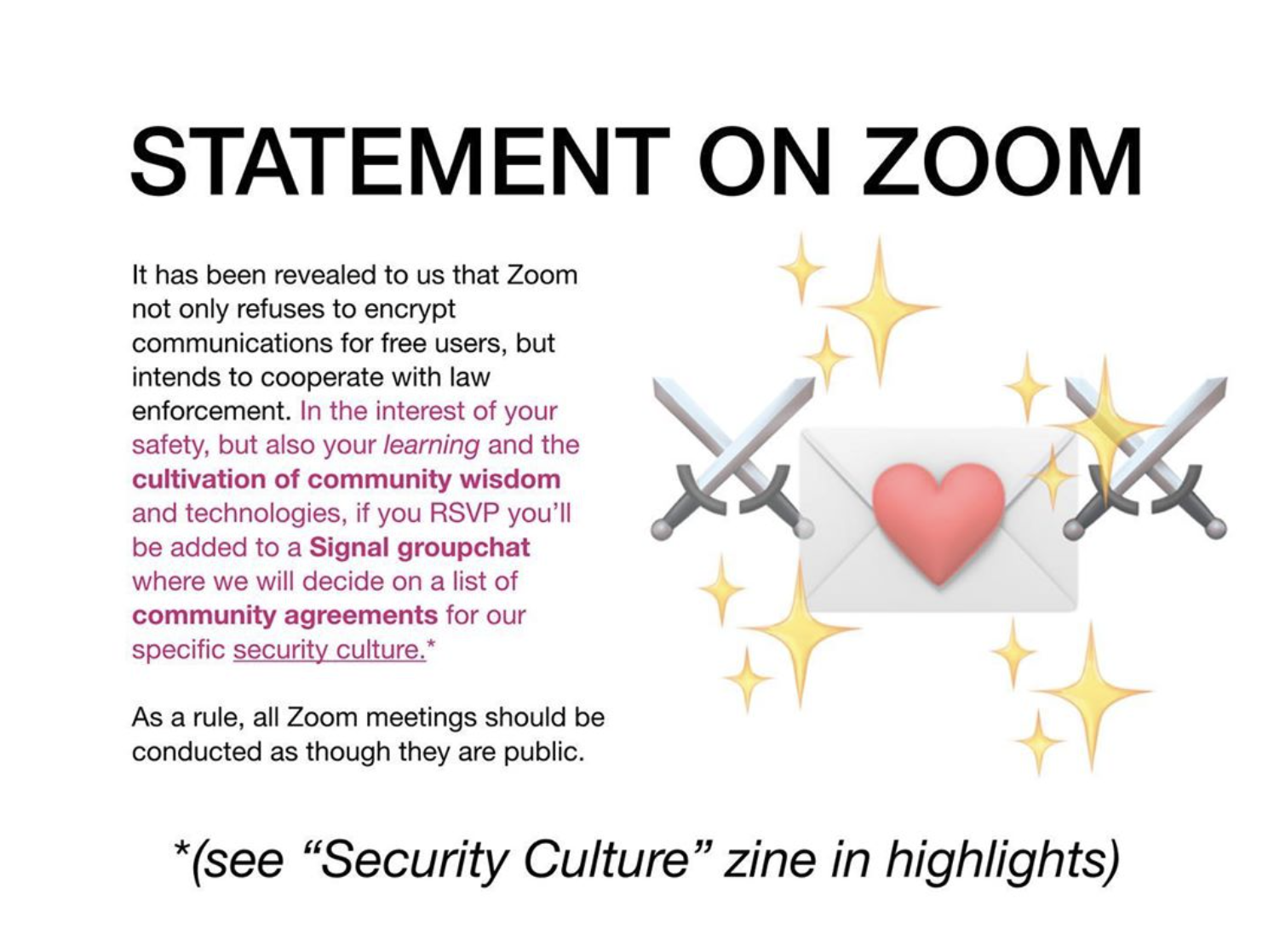 🍒 For a more equitable viewing experience: Change your Zoom view to "Gallery." Look to the top right.
Agenda
Introductions & Pronouns
Intentions
Melanie's introduction to themself and cybernetics
Orientation activity (anonymous slides)
Website tour
Questionnaire
This class will be
45% discussions and activities grounded in personal experience and readings

35% project development
20% lecture
☽☼ Homework for next week
Sign the Code of Conduct by adding a comment of your name at the bottom
Create an account on are.na and join our group ✶
Read/watch at least 3 of the following grounding resources and
Create a response to these texts, this can be writing, a drawing, a website, or something else! Include questions, impressions, sketches, and notes. If you choose to share a written response, aim for ~200 words. If you choose a drawing or other medium, upload the documentation to the channel.

Share your responses to this channel as text blocks, images, or links and be prepared to share with the class a little about what you're sharing. Reminder to join our group ✶
Suggested:
Alternative: